The Gibbs Mission Statement: Our philosophy is simple: clients come first. We pledge to be in constant communication with our clients, keeping them fully informed throughout the entire buying or selling process. We believe that if you're not left with an amazing experience, we haven't done our job. We don't measure success through achievements or awards, but through the satisfaction of our clients.
Go with Gibbs! Mary Lynne was so customer-focused and sincerely interested in finding us the ideal home, that we wound up with something so perfect for us that we would've never considered had it not been for her. She's been such a great friend… — Brad and Melanie Ellsworth
Mary Lynne's talents as a real estate agent are unsurpassed, for her first year as the Rookie of the Year until today as one of the top producers in Austin. Mary Lynne's level of excellence has been a great asset to her clients and all of us who… — Mary Tennant
About Mary Lynne Gibbs:
Mary Lynne is an Associated Broker known for her outstanding client service and unmatched area expertise. A longtime resident of Lakeway, Texas, Mary Lynne is the leader of The Gibbs Team with Keller Williams Realty, where she specializes in lakefront and luxury residential property in and around Austin. Since beginning her career in real estate in 2002, Mary Lynne's reputation has seen a meteoric rise, today making her a top real estate professional in the area.
Though now real estate seems like a perfect fit, Mary Lynne had an extensive and diverse personal and professional life previously to becoming a Realtor. She was raised in an Air Force family and grew up traveling. After attending Texas State University, Mary Lynne spent several years as a pharmacy technician before getting married and becoming a flight attendant, managing to see nearly every state in the country, as well as living in Puerto Rico for some time.
It was not until Mary Lynne remarried and needed a change that she decided to try her hand at real estate. With her diverse background and track record of adapting quickly to new challenges, it came as no surprise that Mary Lynne was wildly successful, winning not just Rookie of the Year but also Keller Williams' Career Launch Award her very first year in the industry.
She notes: I am an avid San Antonio Spurs fan and season ticket holder, and that Tim Duncan quote really sums up my attitude toward real estate: 'Good, better, best. Never let it rest. Until your good is better and your better is best.' Once I got the bug, I didn't stop—I took opportunities to strategically increase my business. Then I obtained my broker's license, and I was able to train a lot of new staff and really grow the office I was leading. Now, I'm thrilled to be working with buyers and sellers. This year our team has done a little over $28 million.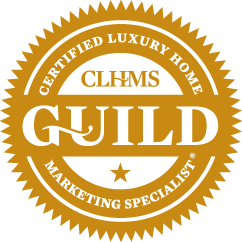 With extensive leadership skills under her belt as well as unparalleled knowledge of the Austin area, Mary Lynne was well equipped for her return to the world of sales. She has also amassed a wealth of advanced certifications, and today is an Accredited Buyer's Representative (ABR®), a Certified Luxury Home Marketing Specialist™ (CLHMS), and an e-PRO®. These specific certifications have contributed to Mary Lynne's reputation as a luxury residential Realtor clients can trust, though she also works with small Austin bungalows, ranch properties, and houses in every price range.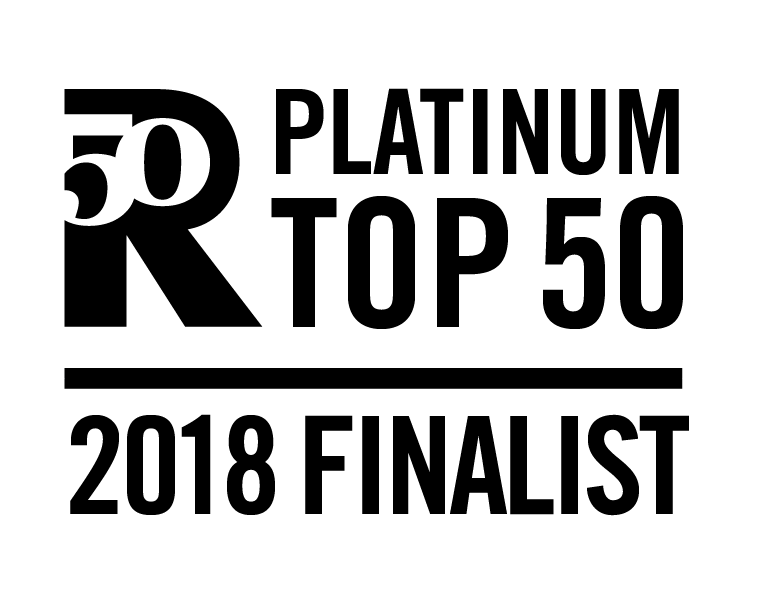 Today, a finalist for the Platinum Top 50 award for 2017, she and her team have been extensively recognized for their unparalleled client service and industry acumen. They have won Keller Williams' Top Listing Units Sold and Top Dollar Volume, as well as Platinum Medals.
As a widely regarded leader—both in the office and in her overall industry—Mary Lynne is a sought-after contributor to local and national professional organizations. She currently serves as the Director of the Central Texas region of the Council of Residential Specialists. She is also a member of the Texas Association of REALTORS® (TAR) and sits on the TAR Professional Standards Committee. She has been a speaker and panelist on subjects including contracts, risk management, buyer and seller mastery, and more. Additionally, Mary Lynne is a Texas Real Estate Commission Certified Instructor and has taught continuing education courses such as Broker Responsibility and Legal Update I & II.
This position of prominence allows Mary Lynne to keep a close eye on trends and changes in her local real estate market, especially the potential for growth in her home area of Austin.
She notes: Potentially, the market in Austin is very strong, given both the job market and the new builds that are taking place. Certainly it leans towards being a seller's market in just about every aspect, depending on the price point. Of course, you have to price homes and market properties correctly.
When she isn't working, Mary Lynne enjoys her beautiful hometown—located in the Lake Travis Area near Austin, Lakeway is the perfect place to enjoy water skiing and other outdoor activities. Mary Lynne also loves to travel and is close with her family, including her three children, four grandchildren, and mother.
Recent Awards:
Platinum Top 50 Austin – Read More
About Marty Gibbs:
As a native, tried and true Texan, Marty Gibbs spent many years of his life growing up in the family ranching business, thus living on several ranches and large acreage in cattle country near Amarillo and Lubbock. Since 2003, he has continued to show his fondness for the Texas landscape by helping others find their dream property – whether that be a home, acreage or commercial property – through the acclaimed Keller Williams Gibbs Luxury Real Estate Team.
After becoming a licensed realtor, he started working with Mary Lynne Gibbs and The Gibbs Team. He continued working with The Gibbs Team as a licensed broker in 2007 and since 2015 has been executing commercial transactions including tenant representative, landlord representative, brokerage, investments and land.
Marty has an extensive, formal education kicking off with studies at Texas Tech for two years. He moved to Austin in 1976 after being accepted to the distinguished University of Texas at Austin Pharmacy School, which was ranked No. 1 delivering him the best pharmaceutical education in the United States. He graduated in December 1978 with High Honors Cum Laude. Three years later he entered into the Graduate School at Trinity University at San Antonio studying for a Master's in Hospital Administration.
He has been a Registered Pharmacist since 1978 and worked as a Clinical Pharmacist in Level 1 Trauma Centers for 40 years. He has been a Registered Pharmacist Consultant since 2007. Marty worked at the University Medical Center Brackenridge in Austin for 14 years, did home care for four years and then was employed at the University Health System Pharmacy in Bexar County for 25 years.
During his 40 year pharmacy career, he mentored many pharmacy students, new pharmacists, pharmacist interns and residents, and pharmacy technicians.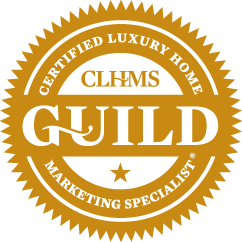 After attaining his realtor and broker licenses, he became a CNE (Certified Negotiation Expert), CLHMS (Certified Luxury Home Marketing Specialist), CCIM Candidate (Certified Commercial Investment Manager) and anticipates completing MICP (Master in Commercial Properties) in December 2018.
Marty's customer service model revolves around being loyal to the core and will leave no stone unturned. He loves performing extensive real estate research for his clients and agents and "doesn't go live until he knows it's complete and correct."
He is married to the accomplished Mary Lynne Gibbs and has three beautiful daughters Kristine, Kelly and Kerrigan and four adorable grandchildren (three girls and one boy). During his spare time, Marty enjoys hunting, target shooting, salt water fishing and participates in competition shooting.
About Kristine Schmidt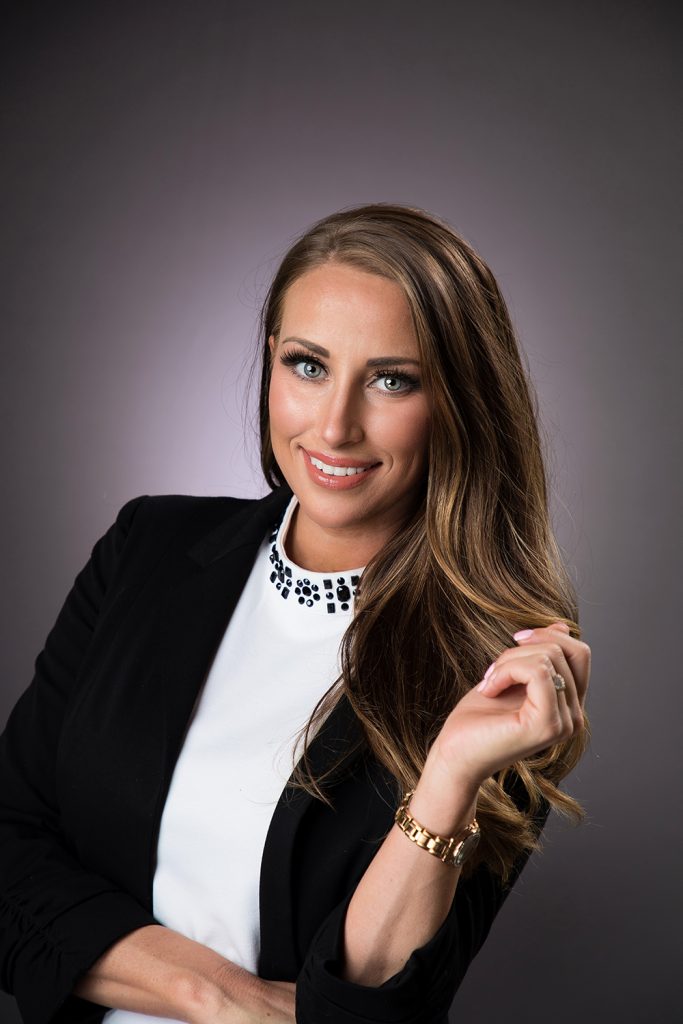 Real estate isn't just a career for Kristine Schmidt.  It's a family business and it's in her blood.  Born and raised in Austin, her real estate roots run deep and wide and holds Kristine to a high standard of excellence and success. Kristine currently resides in New Braunfels, TX and is a member of the Austin, San Antonio, TX and Four Rivers Board of Realtors.
Kristine has a niche for Rural Property and focuses primarily on Hill Country & Ranch Living. Kristine received her real estate license in 2005 from St. Edwards University and has worked intermittently in the industry since graduating from Bowie High School in 2002. However, after almost a decade of living on both coasts of the U.S., Kristine returned home to join the Gibbs Team at the Keller Williams Lake Travis Market Center in 2013.
Years of real estate experience set this young professional apart from the average agent.  Along with her Associate's Degree in Spanish, Kristine is well versed in transaction management, client relationships, relocation, VA requirements, ranch property, new construction and new real estate technologies.
While living in New York from 2011-2013, Kristine was dually licensed and worked with the Keller Williams office on Long Island.  She worked diligently to help her clients during a time of economic adversities and an unhealthy real estate market throughout the northeast.  This experience further developed many of her existing real estate skills including; problem solving, negotiation, communication and customer service.
Currently, she is eligible for her Accredited Buyer's Representative (ABR®) Kristine's work ethic has been superior since high school where she played varsity basketball for Hall of Famer Lynn Davis Pool, was a PAL® (Peer Assistant Leadership Program) and graduated from the Presidential Classroom Scholars Program.
Community volunteering is very important to Kristine and is shown by her involvement with The Refuge for DMST where she has the privilege of serving passionately as a Board Member.
Kristine would be honored to help buyers and sellers in the Central Texas area achieve their goals and empower them through real estate.  This energetic young professional is a significant addition to the Gibbs Team and is prepared to serve the Central Texas community in all of its real estate needs.
Please contact Kristine Schmidt with the Gibbs Team of Keller Williams Lake Travis Market Center at 512.277.4447.
About Henry Schmidt III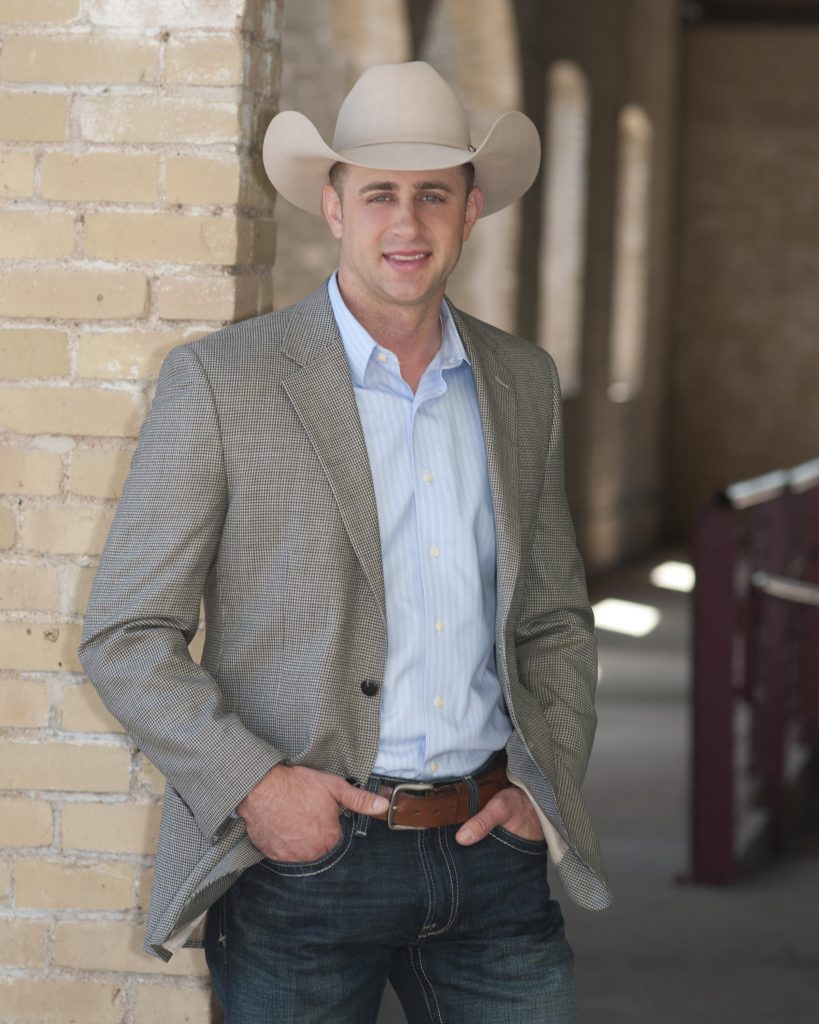 Henry Schmidt III sees the potential in every Texas farm and ranch he discovers.  Henry grew up and worked his family's cattle ranch that specialized in Brangus Bulls in Gonzales County.  As a result, Henry knows what it takes to have a successful farm and ranch and he passes on this expansive expertise to his real estate clients.  Henry's topmost goal is to represent those who want to own a piece of the Texas landscape.
Henry's 30+ years of experience in the farm and ranching community provides real estate prospects with the information and understanding needed to competently buy and sell this unique subset of properties throughout the state of Texas.
Several years of working with clients who leased properties in the Eagle Ford Shale Play in South Texas has afforded Henry a keen aptitude to locate specific properties in and around the oil play area.  Most recently, Henry has spent six years personally investing in real estate.  These experiences have helped Henry counsel and advise his farm and ranch clients where and what to pursue for their best interests.
Understanding that Texas offers a wide variety of farm and ranch land opportunity, Henry has the ability to look past poor first impressions to appreciate a property's promising characteristics.  Henry's lengthy experience in the farm and ranch community gives him the insight to discover every farm and ranch's potential.
Whether you are seeking existing farmland, a working cattle ranch or raw property with farm and ranch potential; Henry has the knowledge, dedication and tenacity to help you find exactly what you are looking for in Texas.
Henry has been practicing real estate since 2006 and studied Business Management at Blinn Junior College, as well as Victoria College.  He is committed to represent each client with integrity and reliability through the latest technologies, continued education, consistent communication and his great love for everything outdoors.
In addition to his personal real estate investing, Henry currently owns a self-storage facility and lives and works in Geronimo, Texas.  Henry is a real estate agent of KW Farm & Ranch and can be reached at (830) 263-0600 or Henry@SchmidtLandSales.com.  He would be honored to earn your
business.
About The San Antonio Spurs
The Mary Lynne Gibbs Team is ready to help you with all of your real estate needs – even if your favorite basketball team is not the 5-Time World Championship San Antonio Spurs conveniently playing 42 home games a year only 92 miles from their Keller Williams office in Lakeway, Texas 🙂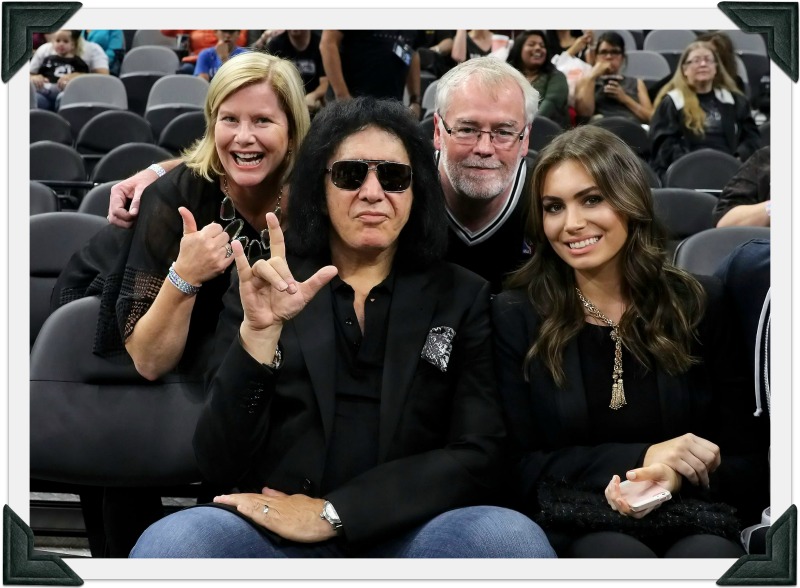 In March 2016, the world-famous NBA Commentator Craig Sager (pictured below on left) noticed that the iconic (and unofficial) "San Antonio Spurs Santa" was missing from under the basket. Upon further investigation, Craig found Marty Gibbs with a closely-shaven beard in the same season ticket seat normally occupied by "Santa". In a live interview for the NBA on TNT program, Craig interviewed Marty and urged him grow the beard back. In honor of Craig Sager, Marty brought the full beard back for the 2017-2018 NBA season!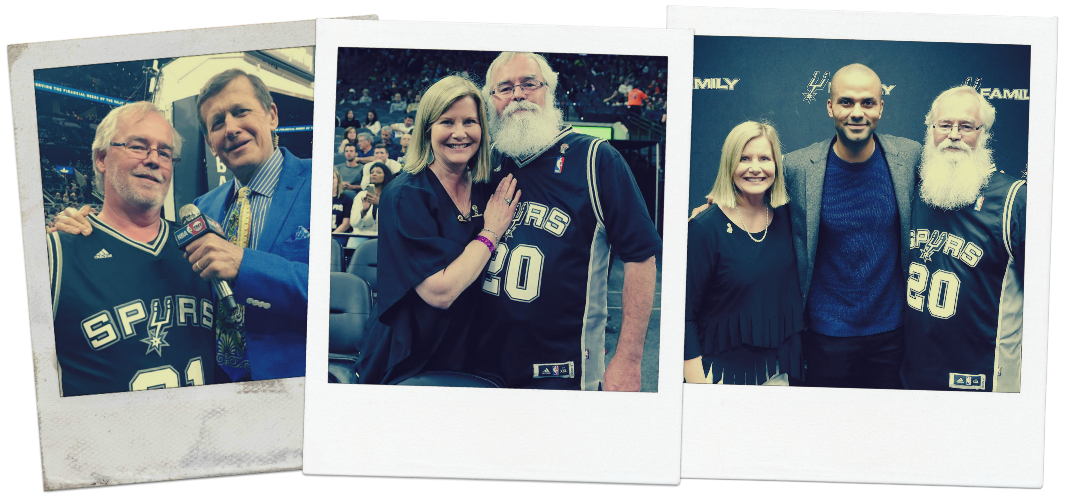 If you need updates on the Hill Country real estate market or the inside scoop on the 2018-2019 San Antonio Spurs, you can count on The Gibbs Team!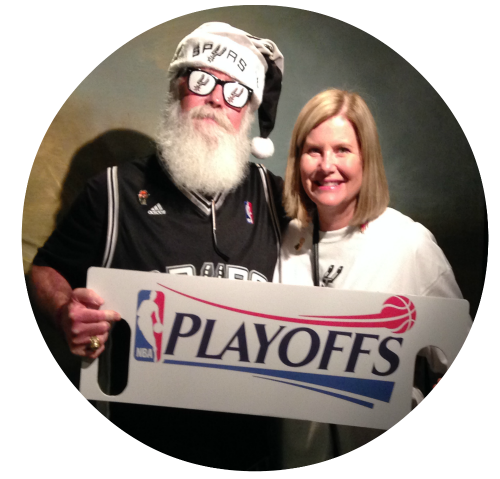 Facebook Comments