Austin's economy and housing market could be well positioned to minimize the potentially negative impact of COVID-19, Mark Sprague, state director of information capital for Independence Title, said. "Austin's economy has diversified and strengthened over the past two decades. This leads me to be optimistic that our region is in a strong position to withstand economic downturns that may have a greater impact nationally," Sprague said.
"Effects will still be felt especially by those who depend on each paycheck to pay their bills and provide for their families, and that cannot be discounted." According to Sprague, despite the current uncertainty, buyers are still eager to close sales in Austin. "Current indicators are that Austin's housing market remains strong and competitive. Any decrease in inventory would only increase competitiveness in our market.
Overall, Austin's economy and housing market look to be resilient during this uncertain time. Once COVID-19 subsides, there is a potential for even more investment by employers in the Austin market, and I would expect those looking for a more affordable cost of living compared to other major U.S. metropolitan areas will still look to move to and buy homes in Austin," Mark Sprague concluded.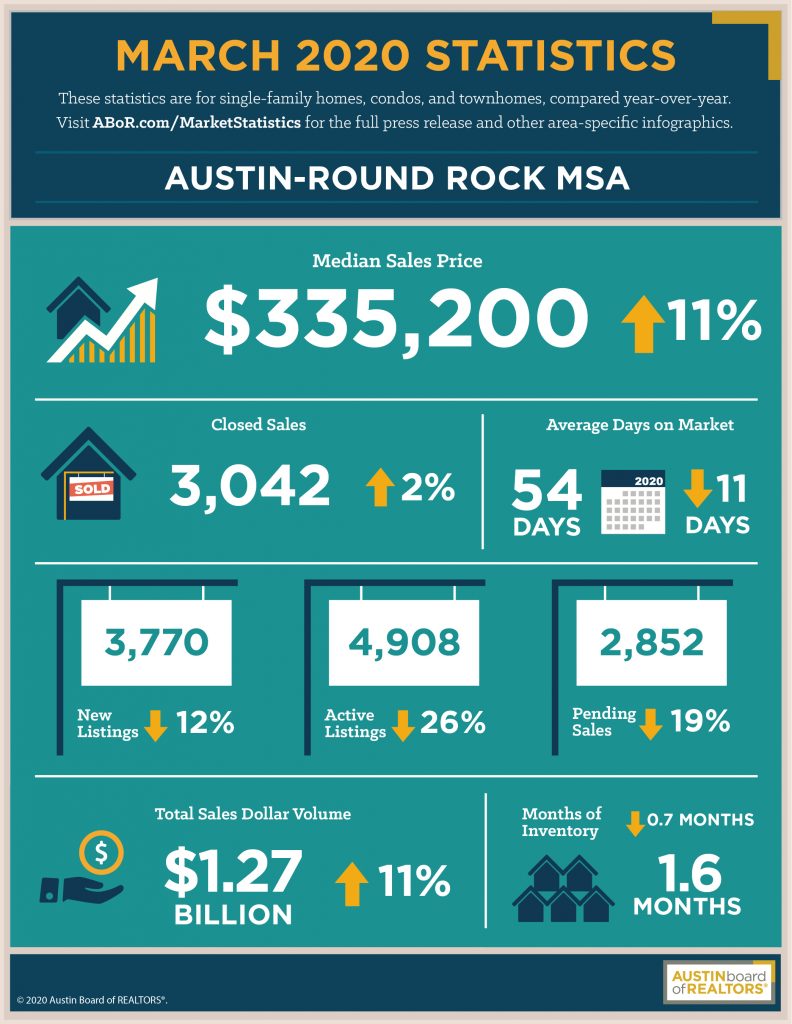 Facebook Comments