Everyone real estate client moving to Austin this summer has been curious about the process and timing of Kindergarten to High school re-opening schedules. The answer seems to change every week per school district.
As of August 30th, 2020 there are some of the latest updates.
Austin ISD will begin remote-learning on September 8th and October 5th will mark the first day of on-campus classes. Read More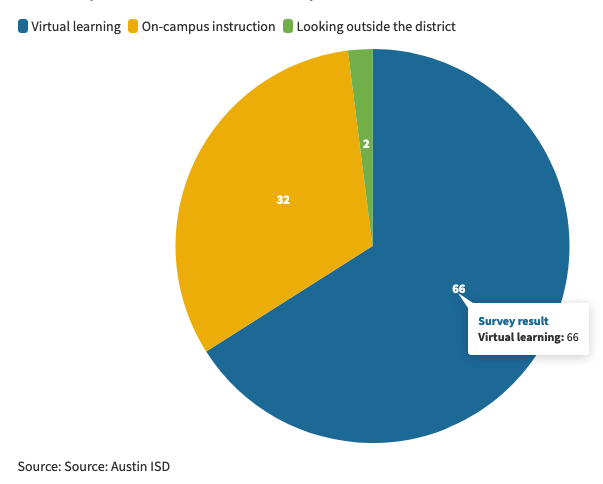 Sixty-six percent of Austin ISD parents were in favor of virtual learning with thirty-two percent in favor of on-campus in a recent survey.
Approximately 60% of Lake Travis ISD families have officially requested in-person learning as of the district's final tally Aug. 25. However, district officials are now revisiting plans to reopen campuses amid the coronavirus pandemic. Read More